After seeing some pretty awesome Family Rules signs on Pinterest, I decided it was time to make my own. I picked some rules, made it up on Picnik.com, and printed it off. ….I have NO idea where all my "during" photos went, but I've been making enough signs lately, you probably know the drill!
(in the case you don't, here are some examples: A Teacher's Christmas Gift, Dream Big, Mustard Seed, Every Child Is An Artist, Owl Always Love You)
This is the almost final product!
I first painted the wood board in brown craft paint.  Then painted 2 coats of Martha Stewart's Cornbread (I've been craving a little yellow in the house lately!  Home Depot had this color available in the sample size, for 4 or 5 dollars.)
After all the paint was dry, I gave it a coat of Annie Sloan Clear wax, gave it a good sanding, wipe down, another coat of clear wax, and a coat of dark wax.  I buffed off the wax real good with a clean cloth (which I actually get by ripping my old Spa bed sheets apart!!  The cotton is perfect for this sort of thing!)
And I ended up with this!  I really like everything about it… except for that it is way too small.  So I'm sure I'll be making a new and huge one soon!!
What do you think??  You know I LOVE your feedback!!
… What kind of family rules does your family have??  I'd love to hear them, maybe I could use them for my next sign!!
Thanks so much for reading!!  I hope you have a great Monday!
xo, Leanne
I'm partying
here
, and at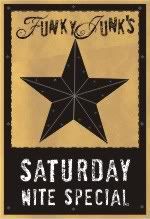 Related posts: