Mr. Sandman held me hostage the past 2 days.  Saturday and Sunday I could barely keep my eyes open.  I was just so, so, tired.  Anna also had a bad cold, and hubby was feeling the same way I was, Jordan's allergies were acting up, so we had the quietest weekend ever.  Jordan didn't mind, he got to play his computer games all day, both days, while the rest of us slept…  but the weather was more gorgeous than ever, it was the last weekend of Spring Break, plus we missed my brother's birthday party.  We were totally bummed.
Today though, I seem to be pretty much back to normal (with the exception of a sore throat) and managed to get a lot done…. including…get this – baking.muffins.with.Anna.  I am not a fan of baking, so baking anything with a 3 year old is not my idea of fun.  Plus, we baked these babies from scratch.  When I asked Anna if she wanted to bake muffins with me, she immediately looked in the cupboard of packaged baking goods.  When I said "no not those kinds", she replied with:
"We're not baking pretend muffins?!  We're baking REAL muffins??"
Wow, what have I done?!  I'm still a good mom, right?! 
And our experiment went surprisingly well.  I even doubled the recipe, as these are my favorite muffins ever…  there's a lot of grating involved, especially when the recipe is doubled, but we pulled it off, and they are d.e.l.i.c.i.o.u.s.  Healthy, chewy and moist all at the same time, I'm so happy to have a freezer full of them again.  I love pulling one out every morning for breakfast, heating it up, and loving it with a hot cup of tea.
Which, of course, I had to test immediately, just to make sure I did the job right.
Which, of course, inspired a tea party!
The kids had juice served with my crystal creamer… this is usual with our tea parties…it's the only time the crystal comes out!
Are you drooling yet?  Because trust me, these muffins are drool worthy!
Here's the recipe for you!
Sunshine Muffins,
12 muffins or 4 mini loaves
Ingredients
2 cups (500ml) all-purpose flour
1 1/4 cups (310) ml) white sugar
2 tsp (10) ml baking soda
2 tsp (10ml) ground Cinnamon
1/2 tsp (2.5 ml) salt
3 eggs
1 cup (250 ml) applesauce
2 tsp (10 ml) Vanilla extract
2 cups (500 ml) grated carrot
1/2 cup (125 ml) raisins
1/2 cup (125 ml) sliced almonds
1/2 cup (125 ml) shredded cocnut
1 apple, peeled, cored and coarsely grated.
Instructions:
1. Preheat oven to 350 F (190 C). Lightly spray muffin pan or mini loaf pans with vegetable oil.
2. Whisk together first 5 ingredients in a large mizing bowl and set aside.
3. Whisk together eggs, applesauce, and Vanilla Extract in another bowl. Add carrots, raisins, almonds, coconut and apple to wet mizxture
4. Combine wet with dry ingredients and stir with a mixing spoon until just well blended.
5. Spoon into prepared pan(s) and bake for 20 minutes (may take 5 – 7 mintues longer if using mini-loaf pans.)
Per Serving: Calories 230, Fat 4.5g, Cholesterol 60mg, Sodium 350mg, Carbohydrate 45g (Fibre 3g, sugars 25g), Protein 5g
Enjoy!!
Oh, and a little family note, this little darling can now do "So BIG!" and turned 10 months yesterday!  Yikes!
Thanks so much for reading!!
xo, Leanne
Linked to:  Randee's Organized Chaos, Keeping It Simple, Making the World Cuter, Polly Want A Crafter, Serendipity and Spice, Mommy By Day Crafter By Night, At Home With K, The Grateful Belly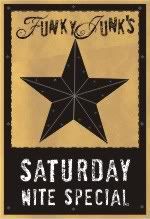 Related posts: