I have never been crazy about the Chevron pattern, but it is all over blogland, and doesn't seem to be dying.  If I wasn't so into blogs, I wouldn't even realize there was a pattern named Chevron, and I certainly wouldn't know what it looks like!  But when all the bloggers I read are loving something, and I just don't, I begin to wonder… is there something wrong with me? 
But when I saw this on Pinterest:
I suddenly liked it on here, and was inspired to make a bit of a copycat.
In my storage of stuff, I came across a couple of those IKEA mirrors, and decided to give it a try…
I'm just not sure if I like it! I know I love the one from Pinterest much more…. what do YOU think? Like, or not like?
thanks for reading!
xo, Leanne
Linked to:  Not Just A Housewife, Mommy By day, Crafter by Night, Uncommom Designs, Oopsie Daisy,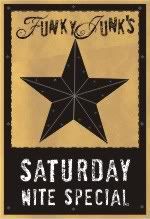 Related posts: