Yesterday we were in a bit of a panic, when Jordan was sent home from school in the morning because he had spots… which they figured were the chicken pox.  Suddenly my coffee date with my pregnant friend, and then a playdate with another family had to be cancelled, and we were on high alert. Chicken Pox?! Weren't our kids vaccinated for this?? But after some research, I read it is still possible of get a mild case of it, even with vaccinations. Luckily we were able to get in with our family doctor, and he came to a much more relieving and believable diagnosis – Jordan's allergies have been a little out of control this season, and now it's coming through in his skin. This does not surprise me, as everything shows through my skin too… as an esthetician it was a bit intimidating to receive facials, as my co-workers were often able to tell what I was going through! But strangely enough, even though we know we are all-clear, I can't stop itching! LOL
So, now that we are at peace again in our home, the following project is appropriate!
Another hymn that makes me sing! "when peace like a river attendeth my soul, when sorrows like sea billows roll, whatever my lot, thou hast taught me to say, It is well, It is well with my soul!"
My How-I-Did-It:
I hope you love it! 
  Feel free to pin away!!
Here's to a fabulous Thursday and a chicken pox – FREE home!  Have a great day, and thank you so much for reading!  OH!  And before I forget, if you are a fan of Naartjia clothing for kids, they are having sales GALORE, and are opening a Canadian website April 19th!  Whootwhoot!  If you decide to make a purchase, I would be extremely grateful if you did it through the links below!  Thank you!!
Naartjia Kids is opening a CANADIAN online Store!!  If you are a fan, you must check out the following link!!
Grand Opening Sale!! Receive 25% Off Entire Purchase with code word: DELIGHT When You Shop Our *BRAND NEW* Canadian Webstore, April 19-25!
| ONE DAY ONLY | Summer 2 Collection Launch! Entire Stock of Essentials $8 EACH! (April 12)

xo, Leanne
Follow Because (I think) I Can by email, RSS feed, linky followers, on Facebook and Pinterest! 
Linked to: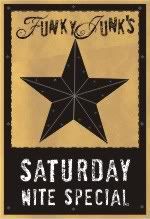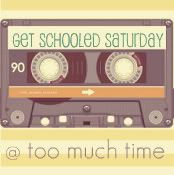 Related posts: