Well, I have been dealing with 3 sick kids and a sick hubby since Wednesday, and I am beat! My post on Thursday let you know about my son Jordan, and how we feared he had the chicken pox. It turned out it wasn't, but Thursday night the poor guy was sick all.night.long. And I was on mama duty, sleeping on the couch next to him, doing keep-up-on-the-cleanup-duty. Then he needed a second night on the couch with me beside him, just in case.  Yesterday we figured he was good enough to take out, but alas, there we were in the parking lot of the dollar store, when Anna suddenly got sick. Yup. And who walked by but an old friend from highschool.  Of course. Luckily he is an elementary PE teacher, and was very, very kind. I went inside with the baby, to buy some ginger ale, and… the baby started vomiting. Everywhere. That was not a fun ride home. Poor hubby got it by 9:00 pm. Again, on mama duty, I have now spent 3 nights in a row on the couch, have seen (and smelled) way more than I ever needed to, and I am beat! (I am writing this post Sunday night). I hope that wasn't too much info for you all, but I needed to get it off my chest!
So now I would like to focus on something that makes me much happier, a little project I managed to pull off last week, and I love this little darling!
What do ya think???
Here's my "how-I-did-it":
(Source for the Vaseline trick:  Shanty 2 Chic - awesome blog, I've learned many little tricks from here!)
I'm holding on to this sign for our school's ladies night, but you can check out my For Sale  page for more info on how to get your own!
I hope this sign makes you smile as much as it does for me, and I hope we all have a wonderful Monday!!
Thanks so much for reading!
xo, Leanne

24 HOUR Sale!–Hunt For 40% Savings On Adorable Selected Items In Each Of Our Departments, TODAY ONLY! Shop & Save at Naartjiekids.Com
Partying at: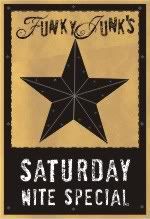 Not Just A Housewife
Related posts: