I hope everyone had a fabulous weekend?! We took it easy most of the weekend… Saturday was an outside day, catching up on some yard work…Sunday was a movie day, as both Jordan and I were under the weather… Yesterday us Canadians had an extra day off! Yay! So we took advantage of the day and went across the border to Linden, Washington again. If you've been following me for a while, you know this is one of my favorite places to spend a day. My favorite restaurant, my favorite antique store, a candy store next door to bribe the kids, and on a sunny day there is the most amazing playground in town. One day I will take pictures of the playground, it is quite something! Yesterday was a very rainy day however, so they kids got a little extra candy!
I'm excited to show you a frame I repurposed! It will currently be for sale, on my For Sale page, but I'm kind of humming and hawing on whether I want to keep it or not!!
this frame went from this:
To this:
I love the contrast of the bright yellow (Martha Stewart's Cornbread) and the dark fabric. And I am a sucker for leaf prints!
I don't have good photos on how I did it, but I'll try to explain along the way… this was my first time working with chicken wire though, so I was a little apprehensive, and too concentrated to think of taking pictures!!
If you LOVE it, be sure to check out my For Sale Page!! I'd love to pass this on to another loving home, before it finds a permanent wall in our house to hang on!!
Thank you so much for reading!! And by the way, my Facebook Page has reached 49 Likes!! I've decided that for every 50 likes on my Facebook Page, I will hold a GIVEAWAY!!… I'm just not sure what the first GIVEAWAY will be yet!! I better decide that before I get 1 more Like!
Pass on the word, I'd love your help to help my Facebook Page grow!!
Thank you!! xo, Leanne
Partying at: Embracing Change, The Shabby Creek Cottage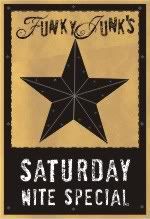 Related posts: