Do you remember my very popular Every Child Is An Artist sign I made awhile back?  I decided before my show a few weeks ago to upgrade the hardware, and it now comes with bulldog clips screwed to it.  I love the upgrade!  Bulldog clips this size are very hard to find in this town, which is why I didn't use these before, but when I found them, I bought all of them!!
While I was making more of these a few weeks ago, I was inspired… check it out!
Isn't it cute?!  It sold pretty darn fast at the vendor show!!  Here's some more model shots for you!
What d'ya think??  It's listed for the same price as Every child Is An Artist, on my For Sale Page!
I hope you have a fabulous Thursday!  I know we will – we have a play date planned at McDonald's today!  (for the play place, not the food!!)
Thank you so much for reading!!
xo, Leanne
Partying at: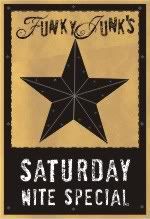 No related posts.