Well it's Thursday, and I'm feeling pumped today!! Tonight is our elementary school's Ladies Night Fundraiser, where I am having a vendor table! With my past businesses I swore I would never have a vendor table again, but this was cheap enough, and for a good cause, and I'm excited to get my stuff out there, and see what the feedback is!
And to celebrate, I'm finally showing you a project! I know, it's been awhile!! So I'm showing you a little favorite of mine, and I don't think they'll be sticking around for long… Meet the Turquoise Twins!
The one on your left is a magnetic board, and the one on your right is a chicken wire bulletin board!
I actually have a pretty good collection of my how-I-did-it, so here we go!
I try to reuse as much of the original item as possible, so I used the mat from the original frame on the back, and was able to push the photo tab holders thingies down to keep it all in place.
And a couple of "after" pictures for you!
I'd love to get your feedback, let me know what you think!  If you LOVE them, find them on my For Sale Page!
Thanks so much for reading!!
xo, Leanne
Partying at: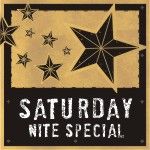 Twigg Studios
And for those of you who loooove Naartjie Kids, they are having a bunch of amazing May Sales! Check these out!
ONE DAY ONLY! (5/3) Gorgeous New Arrivals! Additional 30% off Entire Stock Of Clearance! + Earn Kids Kash All Week!
Naartjie Kids Kash | Earn $20 Coupon For Every $50 Spent (May 3-9 ONLY)

Save Up to 40% off Summer 1 Fashions | May 10-16 ONLY! Online & In-Stores
May Madness SALE | 20% Off Entire Purchase! ONE DAY ONLY Saturday, May 12, 2012