When preparing for the show last weekend, I was completely inspired by this pin:
Source: bec4-beyondthepicketfence.blogspot.ca via Leanne on Pinterest
I needed a collection like this for sale, so I pulled my own together! Here's some samples…
Many little girls walked to my table that day and begged their mommies for their favorite word… but like I mentioned before, all the mommies forgot their monies!
What do you think of them?
I love my little collection, and they will be posted on my For Sale sign soon! …don't worry, I will announce when my For Sale page has been updated, but right now hubby is waiting to watch a movie with me! Can't keep him waiting too long!
On a sunny note, I've been awarded the Sunshine Award again! But since I just received it, I won't follow through, however, I will send you over to the lovely Desja's blog, refresh your roost. I met her through her bestie, Elisa from Home Sweet Nest, and we vendored together at the market last weekend. this girl is such a delight, and her work is beautiful! Take a minute to check her out, let her know I'm thankful for the award!
Thanks so much for reading!!
Linking to:
Mommy By day Crafter by Night: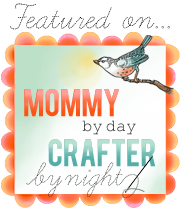 ,
Tip Junkie:

Not Just A Housewife: