I feel real goofy for not taking proper before or during pictures of my most current project, but I hope you can get an idea! I was just so excited to take on these chairs, I had them taken apart before I thought of it, and with the stool, it didn't even dawn on me, I was so excited!
The work on the chairs was done the same way I do everything else:)
-sand the chairs, wipe clean
-prime
-3 coats of antique white paint
-distress like crazy and have tons of fun
… I like to distress fairly quick after the paint has dried, it makes it so much easier!
-wax with clear and dark wax, little areas at a time, wiping off as I go along
-put the chairs back together, and ta-da! When it came to the upholstering and adding the upholstery nails, I will admit I was just so stinkin' nervous about it all, that again, I didn't think to take pictures. Whether I did it right or not, I have no clue, but I like the way it came out!
….what a bad blogger I am!!!…:)
So, the rest of this post will be basically wordless…but be warned, it contains many pictures! I'm pretty proud!
Before:
A few "during" pics, and the rest are all after pics!
What do you think? Did I pass the test? I love them, and can't wait for the day when I refinish our dining room chairs to look like this!
I will be saving these 3 peices to sell at our school's Ladies Night Fundraiser in May. But there's one thing I'm not sure of….
How much should I ask for them?? What price tag do YOU think I should put on each of these?? I would love your input!!
Thanks for reading!
xo, Leanne
I'm partying here  and at: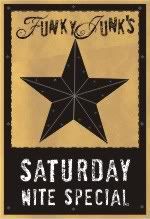 Faith Trust and Pixie Dust, While he was Napping, Schoolhouse Scraps, Embracing Change, The Shabby Creek Cottage, Aka Design, randee's Organized Chaos